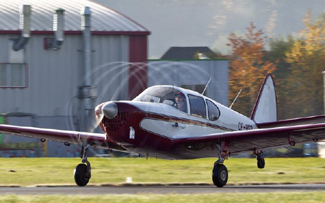 Photo of Bill Findlay's Canadian Swift CF-HSD taken at his home airport, Langley, BC (CYNJ).
We don't often see photos of Swift prop tip vapor swirls and this one is a particularly good one.
The fog had just cleared on this morning but the air was still quite saturated, hence the visible water vapor being formed at the prop tips.
The photo was taken by a friend who just happened to be in the right spot at the right time.